About The Copenhagen School of Shiatsu

Mission Statement
The Copenhagen School of Shiatsu has as its mission to teach and research into the theory and practice of shiatsu and related natural therapies in such a way that this will produce knowledge and competence that will benefit students, practitioners, clients and patients alike.
The Founder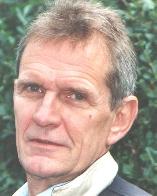 Henrik Hoff-Hansen, C.Ac., born in 1939 in Denmark, is head of The Copenhagen School of Shiatsu which he founded in 1990. For 25 years, Henrik was a successful international businessman. In 1986, he experienced a severe concussion, an injury that changed his life. Under heavy medication, he was forced to give up his business, but through his determination to take responsibility for his own life, he dropped all traditional medication overnight. He began to study eastern medicine and later combined these techniques with studies of modern western "hands-on" therapies. Henrik has since become an international teacher of Hara Shiatsu.
His style of teaching is intensive and is marked by his warmth and sense of humour.
Since 1991 Henrik has run his own clinic in Copenhagen, where he specializes in treating cancer patients. In his work with a considerable number of abused people of both sexes, Henrik has learned to be very direct with his clients.
Henrik obtained his qualifications in Holland, China and USA, among other places. In China he studied Traditional Chinese Medicine (TCM) at the universities of Nanjing (6 months), Nanning (6 months) and Kunming (4 months). He goes back to China regularly to meet his most important teachers for an update.
In addition to Shiatsu, Henrik's techniques include classic Acupuncture, Myofascial Release, CranioSacral therapy, Tui Na, Reiki, and Sotai.

Shiatsu Basic Courses I, II og III are held regularly in Østerbro, Copenhagen, in small groups with plenty of time for each individual student.
Since 2011 Henrik has been a member of the Danish Society for Parasitology (DSP).